Written by Lenette Sparacino
When I'm reading blogs and I come across a post that is super long and has no photos, my brain tends to want to shut off.  Photos can be very instrumental in grabbing the attention of your readers.  Photos can help tell a story and really emphasize posts on your blog.
With an SLR camera, a few pointers (don't be afraid!), and a little creativity, you can take great photos for your blog.
When working with an SLR camera, you have a several options for shooting.  These options are Auto, Program Mode(P), Manual Mode, Shutter Priority, and Aperture Priority(Av or Tv).
When shooting in Auto, the camera decides what aperture and shutter speed to use.  This is very easy to use and versatile in many situations.  However, it doesn't always give you the results you may want.  Since the camera is "guessing" at which aperture and shutter speed, it does not always get it right.
Shooting in Program mode is very similar to Auto mode; however, you have a little more control over features such as using the flash, ISO and white balance.
Shooting in full on Manual mode is where a lot of people get nervous.  To shoot in Manual, you must have a good understanding of ISO, aperture and shutter speed.  Depending on the type of photo you are taking will determine what levels of each you will use.
If you are outside, an ISO of 100-400 should do just great.  But, while shooting indoors, an ISO of 400-1600 or more can be used for better results.
Choosing a shutter speed is usually pretty simple.  A shutter speed of 1/50 (1/50th of a second) is a slow shutter speed
and a shutter speed of 1/2000th is very fast and it freezes the action of an event.
When choosing the aperture or f-number/f-stop for a shot, it gets a little trickier.  Aperture is defined as a hole through which light travels.  The size of the f-stop affects the depth of field.  A large stop (f/1.4) produces a more shallow depth of field, causing your subject to be in focus and the background to be blurred.  The blurring that occurs in the photos is called bokeh.  This blurring helps to highlight the subject of the photograph. This is great for when you are doing portraits or just photographing an object.
Smaller stops (f/22ish) produce a longer depth of field, allowing objects at a wide range of distances to all be in focus at the same time.  This is
beneficial when taking photos of landscapes.
That brings us to Aperture Priority and Shutter Speed Priority Modes.  Aperture Priority is used by photographers when depth of field is the main focus.  When using Aperture Priority, the photographer chooses the f/stop and the camera decides what shutter speed would be best.  Shutter Speed Priority is used when photographing a moving subject. The camera then chooses the appropriate aperture.  So basically, if you want to freeze an action moment, you will want a fast shutter speed (1/2000th) and if you want to show motion in a photo you will want to choose a slower shutter speed (1/125th).
Understanding how to use your SLR camera will help you to take great photos! (I'm still learning and doing a lot of practicing myself!)
Some other tips to help you take great photos are-
Don't be afraid to get creative! Don't be afraid to take your camera with you and take shots of everyday life! I know sometimes I get funny looks for whipping out my camera, but I love having memories of normal, everyday things.  These pictures are great for blog posts and it's even better when the photos are ones that you have taken!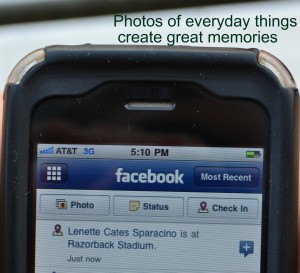 Try different angles!  Try photographing something from an angle you normally would not think of and see how it turns out!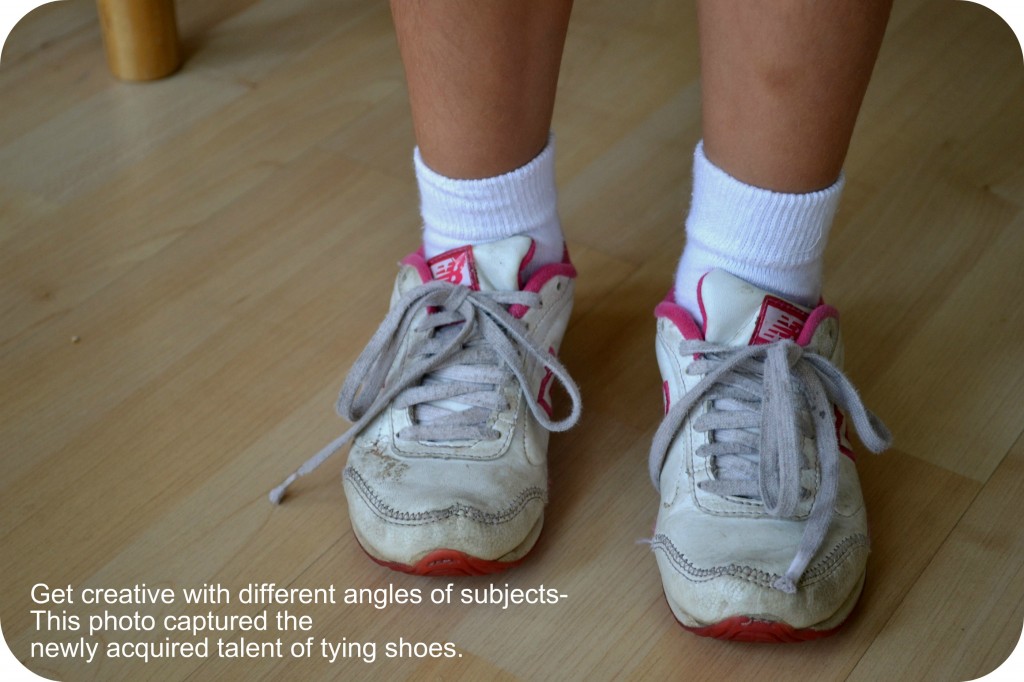 Try editing your pictures. There are great free photo editing software available.  And there are great photo editing software available for purchase.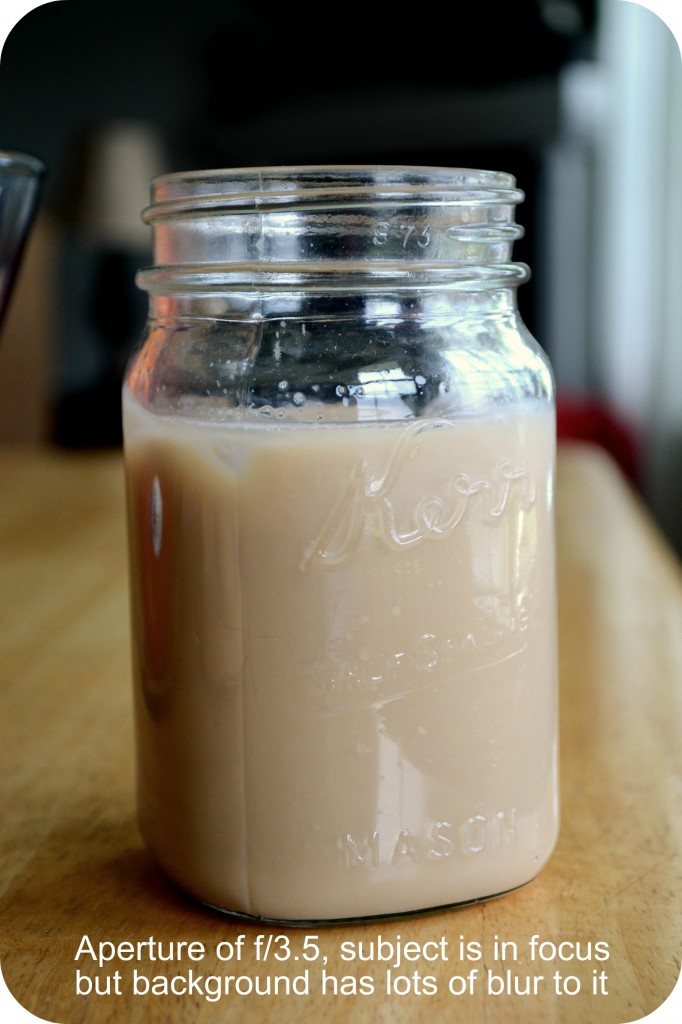 When photographing food, I love natural light.  Actually, I love lots of natural light when photographing anything!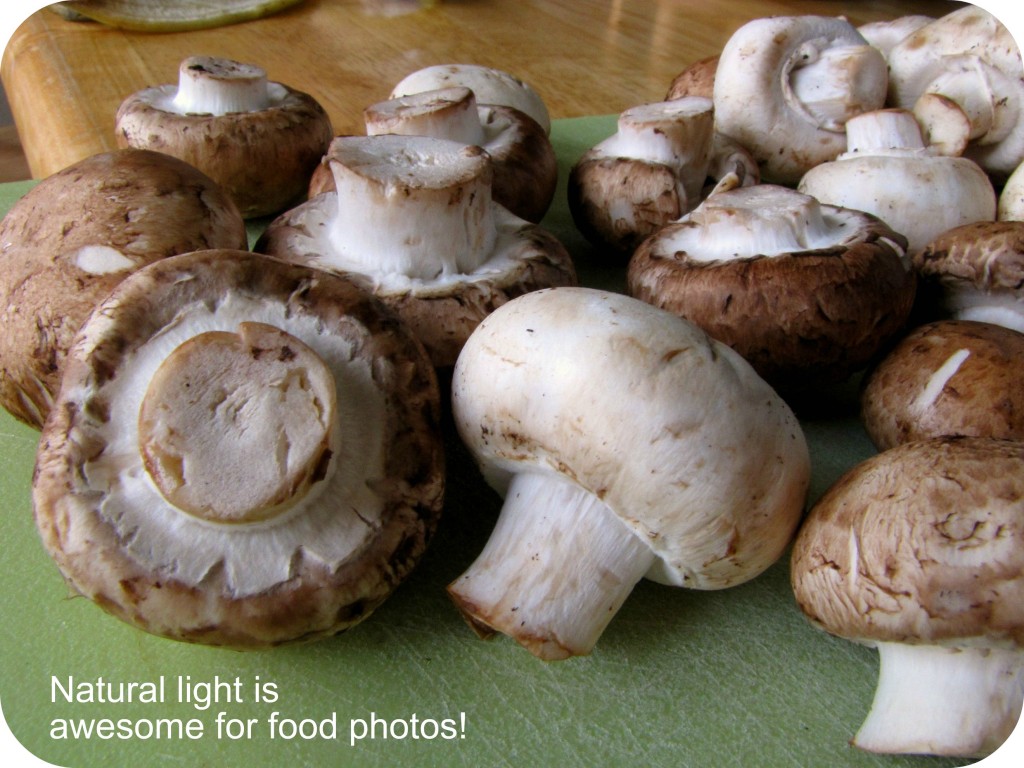 Lenette Sparacino lives in Bentonville, is married to Tim and is a SAHM mama to Irish twins.  She loves coffee.
You can find her on the web at:
http://thesparacinofamily.blogspot.com
http://thetechiemommy.blogspot.com
http://lenettesparacinophotography.blogspot.com
http://twitter.com/mommysparrow