Top Ten Ways to Personalize Your Home
 Hi!  I'm Amanda from My Heart's Desire, and I am thrilled to be with you today as a part of Arkansas Women Bloggers'  "Top Ten" Series!
I should throw out the disclaimer that although I love to blog about seasonal décor and making my house a home, most days my house looks just like anyone else's…lived-in, messy, and in need of a deep clean!  Even if your house is a mess, stick with me and perhaps you'll be inspired to personalize the space you live in and call home!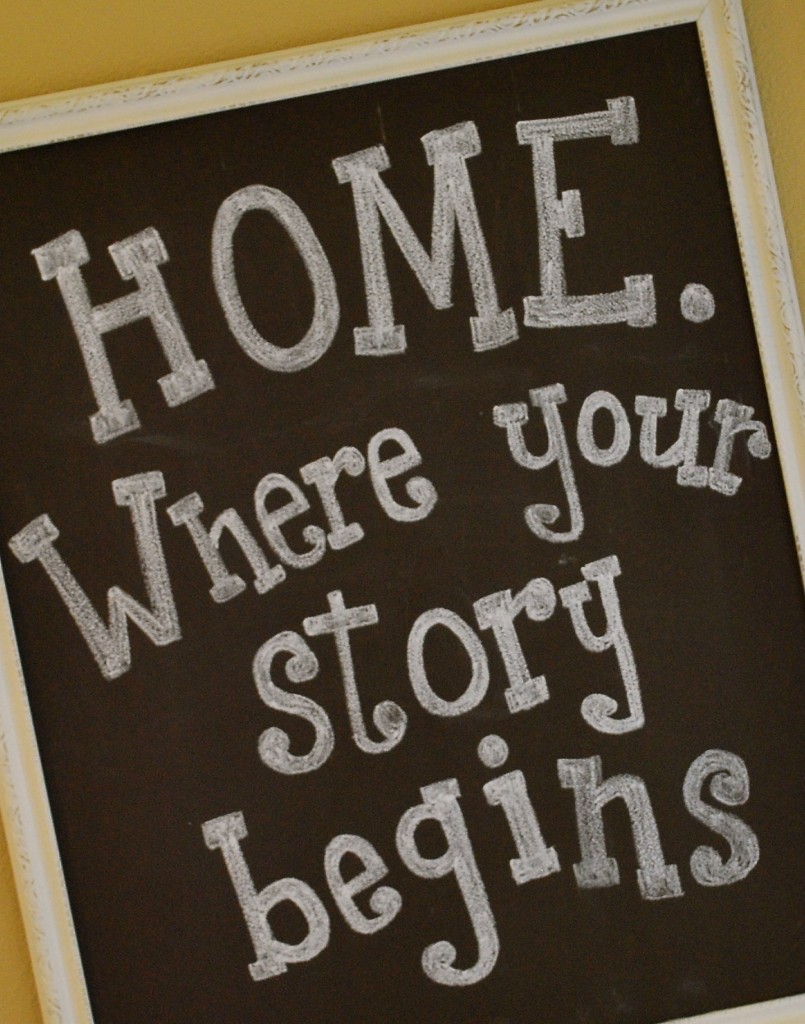 Replace tired photos with updatedphotos of your family, friends, or latest vacation spots!  Pick up inexpensive frames in varying sizes and print those photos you've been storing on your computer for so long!  Fill a large, blank wall space with 8×10's and 11×14's.Confession… A frame with the package insert photo currently sits on my bedside table and has for over a year.  Over a year, people!  My husband tells the people in the photo goodnight now.  They are family.  I should take my own advice.
Light a candle!  Keep favorite seasonal scents going year-round!  A few of my go-to's:
Year-round:  Red Currant–Votivo
Spring and Summer:  Pineapple Crush–Tyler Candle Co. or Smell of Spring–Aromatique
Fall:  Farmer's Market–Yankee Candle Co.
Christmas:  Balsam and Cedar–Yankee Candle Co.
*Tip:  Local stores routinely mark down seasonal candles the day after a Holiday, and Bed, Bath, and Beyond runs a "Candle of the Month" special year-round.
Make your bed.  (Insert head hung low.)   Coming home to a tidy personal  space is far more calming than the chaos of a junky bedroom.   Make your bed the second your feet hit the floor, then it's done!
Sort your mail over the recycle bin as soon as you bring it in.  The mountains of paper threaten to overtake most of us! Avoid an hours-long sorting event on your valued weekends, and keep your surfaces clutter-free.
Before bed each night (especially if you have children), have everybody spend 10 short minutes putting things where they go.  Make it a game for younger children!  Starting tomorrow well is easier when socks or favorite shorts or car keys are where they are supposed to be!  Don't wake up to yesterday's chaos.
Display your kids' (or your own) artwork!  This is a special way to personalize your space.  Discount and craft stores have inexpensive, matching frames of all sizes to help you create an instant collage or gallery wall in a hallway, playroom, or even your kitchen!
Display unexpected family treasures.   Some items to consider:



A family hymnal- (the one pictured is from my grandmother's church where she played the piano and is opened to the hymn I walked down the aisle to!)

Keepsake baby clothes/Christening gowns

Championship game tickets or Sports magazine covers

Newspaper articles with special meaning

Keepsakes from a vacation (menus, tickets, postcards, photos)

Menu or t-shirt from the restaurant where you had your first date with your spouse

Favorite toys from childhood (I recently framed my son's favorite childhood toy train and a personalized piece of track in a shadow box)

Silver spoons from your grandmother's collection

License plates from every state you've lived in

Favorite childhood book cover

Military medals

Fishing reel from a dad or granddad

Sports jerseys or pennants

Flower bouquets from weddings or special events, dried and pressed


*If you are interested in a pressed wedding bouquet you may want to check out this artist on Etsy who makes pressed flower bouquets and can also turn your flowers into beautiful Pandora style beads and jewelry pieces.

You might also consider making a Wedding Memory Capsule Christmas Ornament.


You can find a great tutorial on Come on, Ilene!
(Above photo used with permission as per the guidelines found on Come on, Ilene!)

Place a fresh "Welcome" mat and a live plant at your front door!  Such an inexpensive, simple way to soften the first place people experience when visiting your home!
Keep cozy throw blankets on the back of your couch and chairs in living areas/bedrooms.  Inevitably, someone is always asking for one.  It's also an easy way to add a little color.
 Turn your overhead lights off!  Overhead lights tend to be harsh.  Use lots of lamps!  Find fabulous, affordable lighting at Target, HomeGoods, Hobby Lobby, etc.We'd love to hear how you make your house a home!  Share your ideas in the comments below!