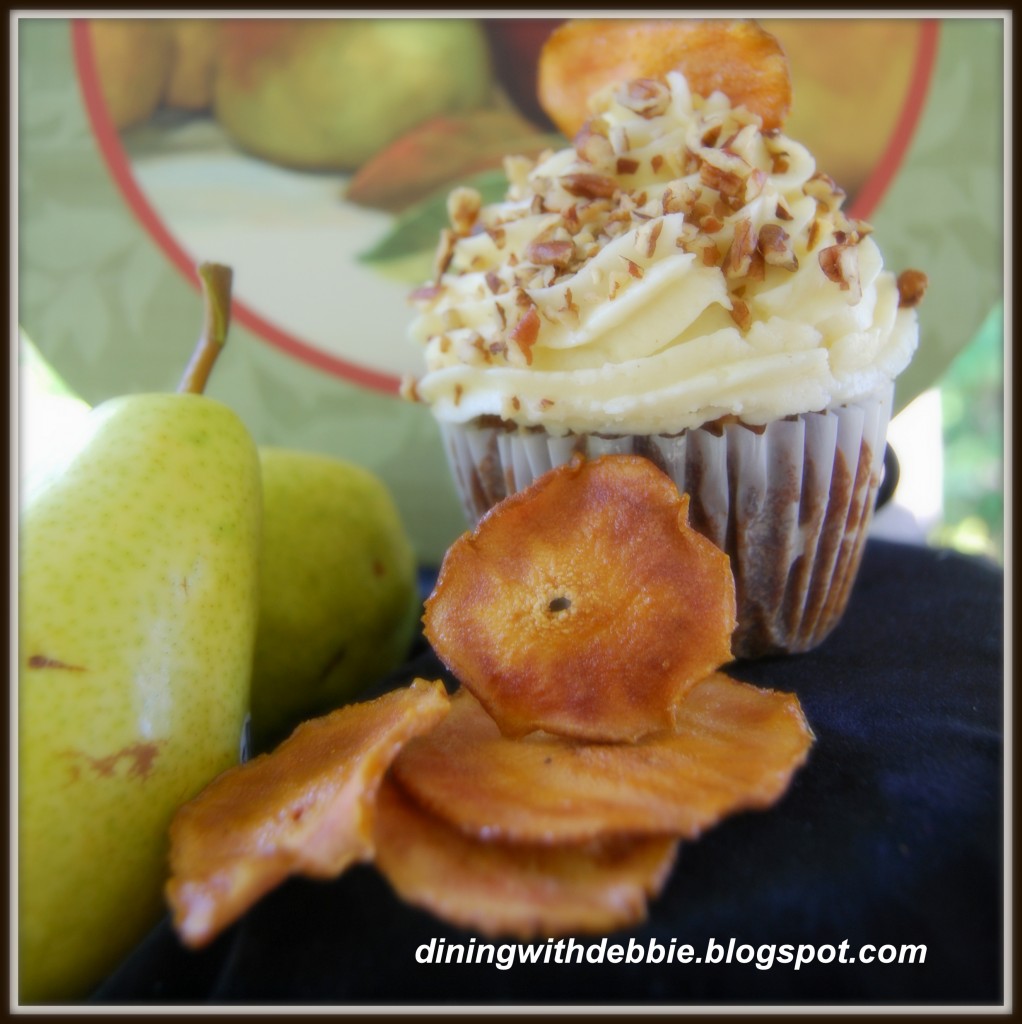 I've always had a special fondness for pears. That probably stems from the hours upon hours that I spent as a child climbing the pear tree just outside my Nonnie's house. It was the perfect pear tree with toe holds in just the right places. From the second branch over, I could reach the roof of the carport and from there the pinnacle of the roof. It seemed that the sky was always robin's egg blue and the sun always lemon yellow warm.
I may have even harvested a pear or two along the way. I sometimes read. Sometimes I napped. Sometimes I pretended.  Mostly I became the master artist of all sorts of cloud masterpieces.
The pear tree was my path to my secret spot. My hideaway. My quiet place. My escape.  Every child should have one of those.
All children need a quiet sanctuary where imagination has freedom, where self-assurance has no limitations, and where, for even just a little while, all really is right with the world.
The last time I climbed that pear tree was the day before I married and had to grow up or old. I'm not sure which it was. It was time to say goodbye to an old friend never to climb it again.
Sometimes, I think I could still use a pear tree.
The inspiration for these cupcakes came from the October/November 2012 issue of Garden & Gun. It was presented there as a gorgeous three-layer cake. I knew immediately upon seeing it that I would me trying it soon – very soon.

Brown Sugar, Pear and Walnut Cupcakes with Ginger Buttercream Frosting and Pear Chips
Cupcakes:
2 cups unsalted butter
2 pounds winter pears or unripe Bosc or Bartlett pears, scrubbed, grated (6-8 whole pears)
6 large eggs
3 cups dark brown sugar
3 teaspoons baking soda
1 1/2 teaspoons baking powder
1 1/2 teaspoons kosher salt
2 teaspoons ground cinnamon
1 teaspoon freshly grated nutmeg
1 teaspoon powdered ginger, optional
3 teaspoons vanilla extract
4 cups all-purpose flour, sifted
1 pound (3 cups) walnuts, roughly chopped
(Makes 18-20 large cupcakes.)
Preheat oven to 350 degrees. Place cupcake liners in pans.

Melt butter over low heat in a stainless steel pan (not nonstick) over low heat until it has become liquefied. Turn the heat up to medium to brown the butter. Watch carefully to prevent the butter from burning. When it stops sputtering, strain the browned butter through cheesecloth or a coffee filter to remove any sediment. Allow to cool. You should have about 3/4 cup of butter remaining.
Core the unpeeled pears. (I use the small end of a melon baller.) Grate using a food processor or box grater. Gather the shredded pear in batches in a clean cloth or layers of cheesecloth and squeeze tightly to remove the juice. Reserve the juice. You will need 3/4 cup of the juice for the pear chips; use the remainder in a smoothie or however you choose.
Mix the eggs, brown sugar, baking soda, baking powder, salt, cinnamon, nutmeg and powdered ginger (if using) at medium speed until light and fluffy. Add in the cooled brown butter and vanilla. Add in the flour and stir until just incorporated. Fold in the grated pear and chopped walnuts. Evenly divide the batter among the cupcake pans. (I made 18 large cupcakes and 1 small loaf.)
Bake for 20 – 25 minutes or until the cupcakes are puffed and spring back to the touch. Remove pans to a cake rack to cool before removing. (I made the cupcakes the afternoon before frosting them the next day. We inhaled ate the small loaf while still warm. It was delicious as is without any frosting.)
(As mentioned earlier this batter will make three 8-inch layers if you prefer.)
Ginger- Buttercream Frosting:
1/2 cups egg whites (about 5 large eggs)
3/4 cup sugar
1/4 teaspoon kosher salt
4 sticks butter (2 cups), cut into chunks
2 teaspoons vanilla extract (clear, if possible)
2 Tablespoons freshly grated ginger
1 Tablespoon powdered ginger (more if you want a stronger ginger flavor)
2 1/2 – 3 cups powdered sugar, sifted
Combine the egg whites, sugar and salt in a heat-proof bowl. Place it over a pan of slowly simmering water, whisking continuously until it reaches 145 – 150 degrees. Remove from the heat and place in a mixing bowl. Beat on high speed until the white double in size and a snowy white. This will take approximately 15 minutes and the bowl should be completely cool. Reduce the mixer speed to medium and begin adding the chunks of butter one at a time incorporating each one for a few seconds before adding the next. Expect the whites to deflate. Add in the vanilla and 1 cup powdered sugar at a time. Continue whipping until all of the powdered sugar is incorporated and the frosting is smooth. (The amount of powdered sugar needed may be dependent upon the humidity. If you want to use a decorator's tube or bag, you may want to add more powdered sugar to form a thicker frosting.)
The frosting can be refrigerated until ready to use. It will need to be whipped again before using.
Pear Chips (optional garnish):
3/4 cup pear juice (or water)
3/4 cup sugar
Juice from 1/2 lemon
1-2 winter pears (or Bosc or Barlett)
Preheat the oven to 200 degrees. Line a cookie sheet with parchment paper. Set aside.
Combine the 3/4 cup pear juice with 3/4 cup sugar in a small saucepan. Heat over medium heat until the sugar dissolves. Add in lemon juice.
Using a sharp knife or, preferably, a mandoline, slice the pears vertically creating thin rounds. Add the rounds to the pear juice mixture as soon as they are cut. Let them stand for 10 minutes. Remove the slices, letting the excess juice drip into the saucepan. Place in a single layer on the cookie sheet.
Bake until the slices are dry to the touch, about 1 1/2 – 2 hours. Turn them over about midway through the cooking time.
Use as a garnish for the cupcakes after they are frosted. (These are also good to eat as is or as an accompaniment to fruit or pumpkin dips.)
Basic Pear Varieties:
Depending on the variety, pears vary in color, shape and use. The yellow-green, tubby COMICE is best when peeled and eaten raw. Its flesh is creamy and full of juice which causes it to fall apart when cooked. Pair it with a full-bodied cheese (Gorgonzola, Camembert, Roquefort, mascarpone e) for a cheese course or dessert.
The pink-tinged to red BARTLETT is probably the most recognizable and most popular pear in American markets. They tend to be pudgy with an longish neck that curves into a wide base. When fully ripe, it will fall apart in cooking. Green Bartletts, however, are excellent choices for poaching or baking.
The tall and slender golden brown-speckled BOSC is ready to eat even when crisp. A soft Bosc is usually a pear well beyond its prime. Choose pears that are firm with no soft spots or blemishes. They, too, are good choices for baking or poaching.
ASIAN pears are round and fat and will remain hard when ripe. They are usually ready to eat when purchased at the market. Choose Asian pears that are fragrant and free of blemishes or soft spots. Their flavor is delicate and can be overshadowed by strong flavors or aromas. Asians are good candidates for sautéing, baking or poaching. It is almost impossible to overcook an Asian. This tends to be one of the more expensive pear varieties.
The small SECKEL pears are not readily available except in specialty markets. They are delicious as a snacking as well as a cooking variety. They are fragrant, sweet and crisp. Because of their small size, they are often used as a garnish or preserved whole. They are excellent baked with brown sugar, cinnamon and ginger and served as dessert. Poach them in red wine as an accompaniment to roast turkey or roast pork or wrap wedges in thin smoked ham or prosciutto as an appetizer. Soft Seckels are not desirable as softness generally indicates rot.
The yellow-green, reddish- speckled NELIS is a small, egg-shaped winter pear is an all-purpose pear that is best used while still crisp. It is suited for poaching, baking or snacking.
The red Anjou has a reddish-tawny skin and is moderate in size. It is a desirable choice for a variety of cooking purposes. It also adds color to a centerpiece of pear varieties or other fruits.
Smaller than a Bartlett but larger than a Seckel, the FORELLE is a golden skin with a red blush and are fairly plump. A ripe Forelle will yield to gentle pressure, will be well-colored and fragrant. Once ripe, it should be eaten soon as it becomes overripe quickly.
Pears are available year-round in most areas. The peak season begins in late summer and lasts through January.
Generally, pears are best when picked unripe and then allowed to ripen off the tree. Choose pears that are still hard and allow them to ripen at room temperature.
Kids Cooking Activities with Pears
Sources:
Livestrong.com
Organicfood.com.au
FoodReference.com
ProduceOasis.com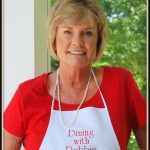 Debbie Arnold is a retired teacher, mother of Emily, grandmother to Connor and Kate, and wife to Gary.  She divides her time between Central and Northwest Arkansas.  She loves to travel, garden, cook and spend time on Beaver Lake.  Mostly, she has playdates with her grandchildren.  She blogs at diningwithdebbie.blogspot.com and debeats.blogspot.com.   She also manages arkansasbloggers.blogspot.com and welcomes guest posts and reposts from Arkansas Women Bloggers.