Maple Pecan Cupcakes
Written by Talya of Grace Grits & Gardening.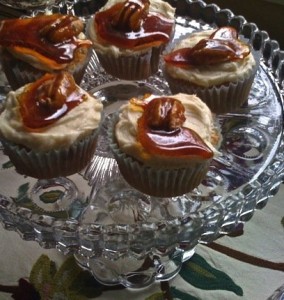 Maple syrup and pecans – a classic combination, right? Maple Pecan Cupcakes are intensely flavored and fittingly festive for holiday entertaining.  And the best part – the few basic ingredients needed to create these heavenly cupcakes are likely already in your pantry.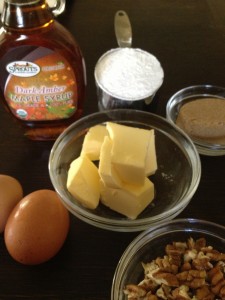 Don't let the three-part recipe dissuade you. Really, this is simple. But read the entire recipe before you start, and dole out the ingredients in little bowls like the Barefoot Contessa. It really is more fun and efficient. You don't want to get to the sticky caramel part and realize you have no parchment paper….
Cupcake
1 stick unsalted butter, room temperature
¼ cup packed brown sugar
2/3 cup pure maple syrup, dark
2 eggs, room temperature
1 cup self-rising flour
½ cup roughly chopped pecans
Preheat oven to 350F. Beat the butter and brown sugar together until creamy. Add maple syrup and continue beating. Beat in eggs one at a time. Scrape down the sides of your bowl if needed. Fold in flour and nuts. Easy. Especially with a Kitchenaid.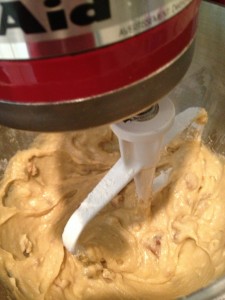 Spoon into cupcake liners. I use an ice cream scoop. No mess.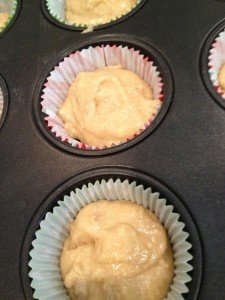 Bake in the preheated oven for 17 minutes until golden and a toothpick inserted in the center cupcake is clean. Cool on a wire rack.
Frosting
3 tablespoons unsalted butter, room temperature
3 tablespoons pure maple syrup, dark
1 ¼ cups confectioners' sugar
Beat the butter, maple syrup and confectioners' sugar until pale and fluffy. (Note the adorable measuring spoon… a 50th birthday gift from one of my BFFs.)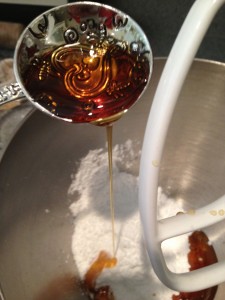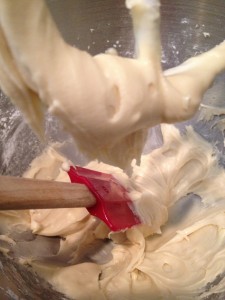 Ice the cupcakes only after they have completely cooled… This frosting is amazing on spice cake and chocolate cupcakes. Don't forget to lick the spatula.
Decoration
½ cup granulated sugar
2 tablespoons water
12 pecan halves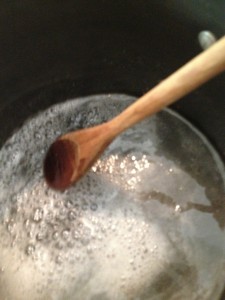 To make the caramelized pecans, gently heat the granulated sugar in a saucepan with water. Stir, stir, stir until the sugar melts. Gradually increase heat and continuing stirring until the mixture turns a pale brown color. About 5 minutes. Spread the pecan halves on a sheet of parchment paper and spoon a bit of the caramel over each nut to individually cover. Let cool. Top each cupcake with a caramelized pecan half.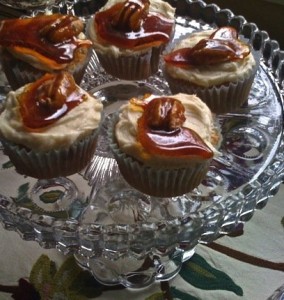 Makes 12. But they won't last long…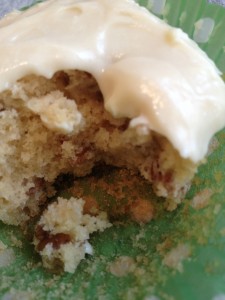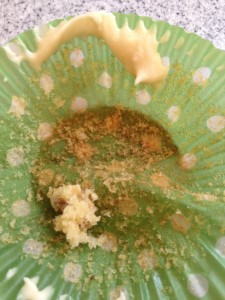 A note about butter and flour…
Make sure your butter is room temperature (the texture and feel of Crisco – soft but not too soft). This is important because room temperature butter has structure. When the recipe calls for 'creaming' the butter, the sugar crystals are actually cutting up the butter and making tiny holes that help incorporate the other ingredients. The holes also make for a better texture (fluffy, light, flaky) when baking.
Spoon the flour into your measuring cup. If you scoop it straight from the bag with your measuring cup, it will pack down and you will end up with way more than needed. (If a recipe calls for 3 cups and you scoop it, you may end up with 4 cups in your dish, which will totally affect the outcome.)
(Recipe adapted from Maple and Pecan Cupcakes, Cupcake Heaven, Susannah Blake)
Talya was raised on a cotton farm in Northeast Arkansas. She enjoys writing, gardening, yoga, reading and cooking. Follow her humorous and heartfelt stories at Grace Grits & Gardening and on Facebook. A blogger for the Lakewood-East Dallas Advocate, she is working on her first book and a collection of short stories.