Welcome to ThanksBlogging!  We had great feedback regarding our BLOGtober Fest Blogging Challenge and have decided to make blogging challenges a regular part of what we do here at Arkansas Women Bloggers.  We wont have a challenge EVERY month but we have quite a few planned out for 2013.  But let's not get ahead of ourselves because it is Day 1 of ThanksBlogging!  (If you missed the info and sign up for ThanksBlogging you can read more about it here.)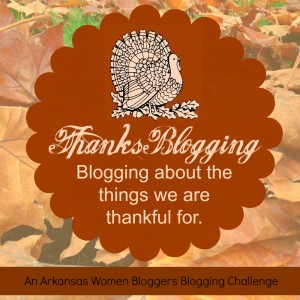 Great photography is an important part of any blog no matter what you blog about.  Great photos can make great writing even better.  Today we want to challenge you to take a great photo of something you are thankful for and share it with your readers.
If your still new to taking photos you might want to check out a few of the photography posts we have offered in the past.
How To Take Great Photos for your Blog
Great Photography on a Budget
We also recently shared a post about using PicMonkey to edit your photos.  We want to encourage you to use some of those techniques as well!
Using PicMonkey to Take Your Photos From So-So to So Cool
So, step away from your computer and pick up that DLSR, that point and shoot digital or your cell phone (cause it takes pretty great pics, too) and go take some pictures!  Play around with your settings, your photo editing apps and even PicMonkey, post your favorites on your blog and then link up below so others can see your great work.
Share your post and share the love!
Thanks for playing along! Leave the link to your post below.  Then, don't forget to visit 2-3 other blogs and leave a comment!  Share the love!  LinkyTools will close Tuesday, November 2oth at 11:59 pm.