Thank you for entering! This giveaway is now closed.  We will announce the winner shortly.
Arkansas Women Bloggers loves some Petit Jean Meats!
An Arkansas-based, family owned company, Petit Jean Meats has tirelessly supported, yes, I mean fed us ladies, at EVERY meet-up and conference that we have had since AWB began.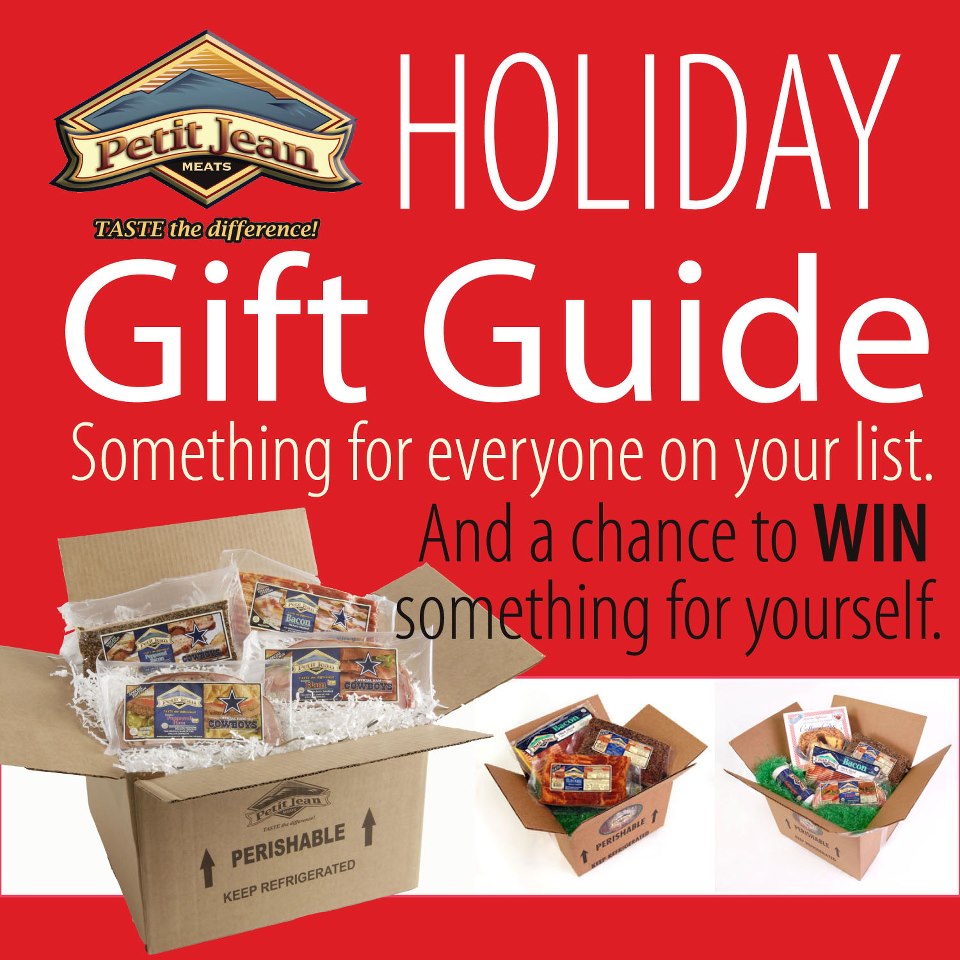 They only use the best quality meats and the best quality ingredients. So if you're looking for a great hot dog, delicious ham, a smoked sausage with great flavor, they have got it. Oh, have you tried their bacon cheese hotdogs? All I have to say is sweet mercy, yum!
Yet again, they have stepped up to show some bloggy love this holiday season. They would like to giveaway one of their fantastic gift boxes. Ham for Christmas dinner, um, yea! So many to choose from ~ the Ultimate Meat Lover, The Cook, The Bacon Lover, The Sport's Fanatic, or the Out-of-Towner.
To WIN one of these fantastic gift boxes, follow these simple steps:
Required:
1. Click here and submit your email address to Petit Jean Meats (you will receive occasional emails from them, maybe even a coupon or two, yes ma'am)
2. Comment below on which Petit Jean Meats Gift Box above you would choose, and who you would give it to.
Extra Entries (please leave a comment that you did these so I will know!):
3. If you post the Holiday Gift Guide graphic (the big red one on this post) with a link to this giveaway on your blog, you get FIVE entries.
4. Share the giveaway on Facebook: Petit Jean Meats 
5.Tweet the giveaway.
Also, Amanda  over at AmandaJaneBrown.com is giving away some Petit Jean deliciousness too. Go over to her blog and enter  for more chances to be dining on some Petit Jean Meats this Christmas!
Contest ends at 11:59 pm CST on December 15 and a random winner will be selected  on December 16, 2012 and announced on Arkansas Women Blogger and via the email address provided. Then, they will ship it to you in time for the holidays.