Does that seem like an odd topic for Foodie Friday? Well, stick with me! We're going to chat about food and presidents on TWO Foodie Friday.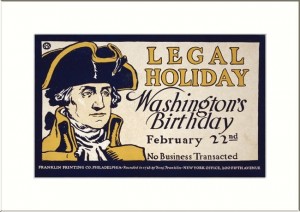 Image from Facebook.com/snapshotsofthepast via Wikipedia
Here's the layman's version of what you need to know to participate: Abraham Lincoln's birthday was
February 12
, and George Washington's Birthday was
February
22. In 1968, Congress passed the Monday Holidays Act (of which you can most certainly find in-depth details via The Google), and the two have been somewhat jointly observed since on the third Monday in February. This tidbit (via
infoplease.com
) is actually rather intriguing:
The third Monday in February can only occur between February 15 and February 21, meaning that the holiday is always after Lincoln's birthday and before Washington's birthday, without ever coinciding with either.
Huh! The things you learn from Arkansas Women Bloggers and our esteemed sources…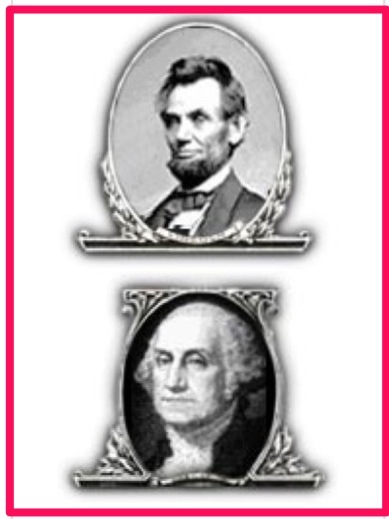 If it seems like celebrating either of these days with food would be a drag and a stretch for even the most creative food aficionado, let me paint you a picture:
About a decade ago, I was asked to be a speaker for a local Alpha Delta Kappa group – an international honorary organization of women educators. The gathering was to be held at the home of the Reagan sisters: Agnes, Betty Lynn and Mary Sue. These women and their family have an intriguing history of their own,
captured in part by the University of Arkansas Libraries Special Collections
. At the time, what I knew of them was that two or more of the sisters lived in an old home in historic downtown Rogers, approximately five blocks from the c. 1905 home my husband and I had just bravely (naively) purchased. I was a little cranky about leaving my still newish husband, our one year old daughter and that big new home for an evening commitment.
When I arrived, I was relieved I was dressed professionally, on time and had been raised to know how to conduct myself. Each woman in attendance was given a small tray to hold our tea and a saucer for the small treats served alongside. On each tray was a miniscule gold frame barely large enough to hold a postage stamp bearing a stamp – I believe mine was Lincoln. There were, of course, doilies and beautiful linens as well.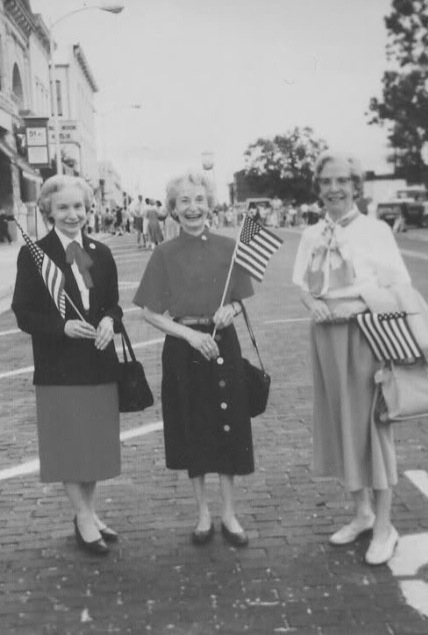 The Reagan Sisters in 1991 (photo via the Rogers Historical Museum)
These elderly women brought a silver tea service out and proceeded to pour each of us hot tea, offering one lump or two. Here was a predicament: I was also raised to offer my seat and my assistance along with my respect to someone of their generation, but I knew better than to so much as protest as they poured and served with obvious delight.
I shared the topic I'd been asked to address, and lost all track of time as I enjoyed their home and the items they prepared for us. I was aware enough to understand that I would not have many more moments with women like the Reagan sisters. As I left, I noticed the rickety, already-antique looking motorized chair for ascending the stairs, and I noticed that the house was immaculate. Honestly, I noticed many other things that have affected my kitchen, food service and general life outlook.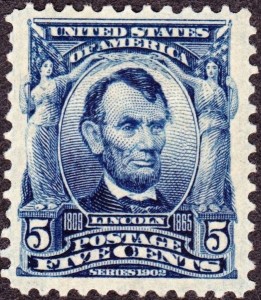 And so, while Presidents' Day may pass unnoticed by many who don't have a work or school holiday and certainly can't think of a reason to celebrate, it stands out to me as a testament of excellent hostessing, attention to detail, good food and beverages but even better service and company. It sings of selflessness and charity for me.
Won't you tell us a little bit about attention to detail you've paid or been paid, or a time when the tiniest things said much for you in the company of others?