From comments on the blog and Facebook to emails, I (The Park Wife) am reminded daily of what a wonderful community of women we have created here at Arkansas Women Bloggers. At times, I  am overwhelmed by the genuine kindness and support of each other as bloggers, as women, wives, mothers, teachers, professionals,  friends, etc. This is good stuff ladies!
So, without further ado, four bloggers talking about four bloggers they love. Simplicity.  Perfection.  Bloggy Love.
By Jodi Coffee
My research was fast and furious, but in the pressure to find a crush, I happened upon Be the Mom by Tracey Eyster. Her blog title captured my attention: Be the Mom……well, that's me! I'm a mom to three beautiful girls. Her posts immediately spoke to me, made me laugh, made me think, made me inspired. Inspiration motivates. Motivation results in action.  I look forward to returning to her blog for more words of wisdom on the subject I find to be my life's greatest work, accomplishment  and honor — being a MOM. Go visit her at Traceyster.com.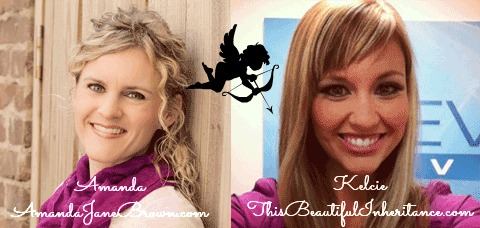 By Amanda Brown
I love Kelcie from This Beautiful Inheritance!  Kelcie is genuine and authentic in real life and on her blog.   She lives a refreshingly contented life in a close-knit small town.  (And I secretly want to live in a charming small town, but alas I've always been a city-dweller).  Kelcie's sweet spirit at the blog is such a breath of fresh air.  Be sure to visit her and tell her I sent you!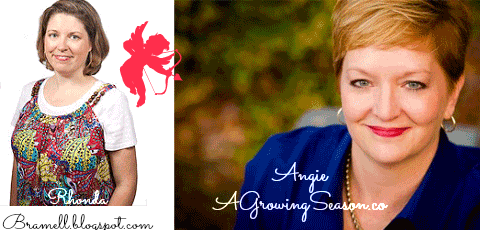 By Rhonda Bramell 
Angie Albright is my current blog crush.  I say "current" because the list changes and grows every day.  I love reading Angie's posts because she's just so real. I love her writing style and her brutal sense of humor. I just wish she'd been one of my college professors!  One of my favorite posts is titled "On Boobs and Sweet Nothings;" (http://www.agrowingseason.co/on-boobs-and-sweet-nothings/)   you should totally check it out for her take on what marketers really think about women's precious pair.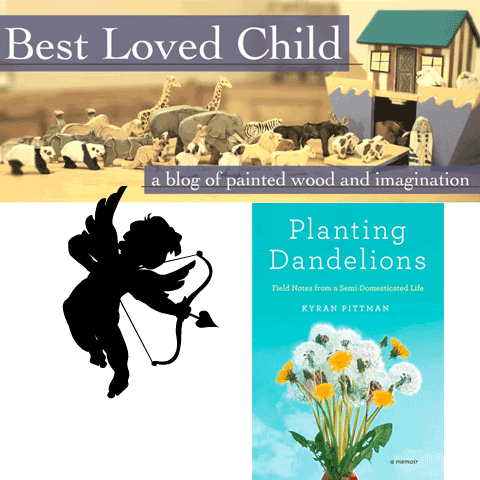 By Cathy Lane of bestlovedchild.blogspot.com
I've decided that I read blogs for story. I tell myself I want recipes, decorating ideas, things to do with the kiddlets, beautiful pictures but the real narrative of another life is what really captures me.  AWB has introduced me to quite a few ladies in this virtual neighborhood that actually live somewhat nearby. I thought I was pretty familiar with most but recently I found Kyran Pittman of "Planting Dandelions" and she's hit the top of my reading list.
In her post on Dec 5, "6 Steps to Getting Past Envy" she said, " I was watching a documentary on Tom Petty a few weeks ago, in which he recalled the point at which the band decided to quit opening for bigger, more famous bands, and "just play for the people who had come to see us." Stop straining. Play your best stuff for the people who are already coming to see you. Reach from your knees. That's where momentum happens."  This makes me want to write better and truer in my own little blog.
If that wasn't enough, her post Dec 17 "Bearing the Unbearable" said, "Maybe these sudden pangs of sorrow were invitations to carry a bit of her burden for a moment. Maybe, by taking in that pain, I was somehow converting it at a collective, unconscious level, so that my friend could catch her own breath for a second. Maybe human suffering is meant to have an overflow valve — what one of us cannot handle alone, spills over into the hearts of others. Who knows? But the thought gave me peace, and forever changed the way I meet grief that arises from other people's tragedy. "  In this virtual world I've moved in next door to her. She's on the list of those I want to see on my reader daily.
Do you want to share your blog crush?
First, head over to the Arkansas Women Bloggers Directory.  Find another registered Arkansas women blogger and tell us why she is your blog crush. Whether she's a long time amour or only recently made your heart go pitter patter, we want to know why she and her blog are amazing.  Email a short paragraph (three to eight sentences will do it) to Arkansas Women Bloggers, and we'll feature some of the best blog crushes (with links to your blog and theirs) throughout the month!