The Abundant Bounty of Arkansas
#AWBU Foodie Friday Presenters and Sessions
Sponsored By

Shewmaker Center for Global Business
Northwest Arkansas Community College
Bentonville, AR
Registration and Gathering 11:30
Arkansas Bounty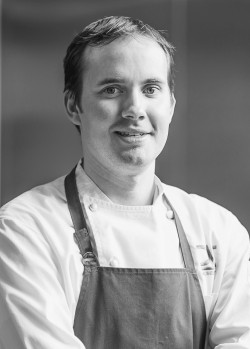 Chef Matt McClure
Executive Chef, The Hive
Bentonville

@MatthewrMcClure
The Hive
Facebook:Chef McClure
Facebook: The Hive
Named a semifinalist for "Best Chef, South" in the 2014 Beard Foundation Awards, Chef Matt McClure was born and raised in Little Rock, where he realized his passion for food. After studying at Vermont's New England Culinary Institute, McClure honed his skills in Boston and worked at a number of restaurants including No. 9 Park under the direction of Barbara Lynch, a 1996 Food and Wine Magazine Best New Chef and a 2003 Beard Award winner for Best Chef of the Northeast. His next posts were at Troque, a boutique restaurant and wine bar and at Harvest located in the heart of Harvard Square, where everything was based on the region's freshest seasonal products. After years in Boston, the lure of his home was strong and McClure returned to Little Rock, where he worked under Chef Lee Richardson at Ashley's at the Capital Hotel.
During his tenure, McClure developed a deep appreciation for local ingredients, reinforcing his passion for Arkansas' food culture. Showcasing the region's farmers and culinary landscape, McClure's menus are true to the High South, highlighting ingredients such as black walnuts, freshly milled corn meal, hickory smoked hams, peaches, melons and sweet onions. He describes his food as having Arkansas terroir which means he relies on common locally grown ingredients with their own nuances of flavor determined by the climate and soil in which they were raised.
Chef McClure will be preparing dishes with ingredients found locally. "Great local ingredients give me the ability to offer a unique culinary experience, and I am proud to be from this region as well."
Utilizing the Summer's Bounty: Making the Most of Your Arkansas Garden
Jerrmy Gawthrop,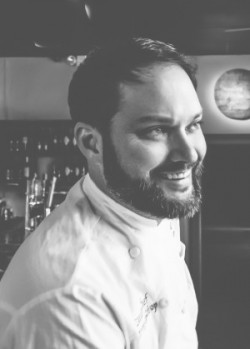 Executive Chef at Greenhouse Grille and Wood Stone Craft Pizza, Fayetteville
@ghgrille
Greenhouse Grille
Wood Stone Craft Pizza
Facebook: Greenhouse Grille
Jerrmy Gawthrop has called Northwest Arkansas home for 26 years, and has been cooking professionally for over 16 years. Throughout college Jerrmy owned a personal chef service and catering company and, after graduation from the University of Arkansas in 2000, he hit the road vending organic foods at music festivals and concerts across the country. In 2006, he collaborated with long time friend and business partner Clayton Suttle to open Greenhouse Grille in South Fayetteville in a small establishment with 50 seats. In 2009, they moved down the street to a larger location offering a 1/4 acre of green space to develop into on-site organic gardens. Greenhouse Grille and Chef Jerrmy have earned countless awards and recognitions both local and regional, gained national exposure and press with the in-house sustainable efforts, award winning food and overall unique operations. In July 2014, Clayton and Jerrmy launched a new restaurant, Wood | Stone Craft Pizza + Bar (about 112 feet from Greenhouse Grille) featuring wood fired artisan style and hand craft pizza, craft brews and cocktails.
"Greenhouse Grille has been creating Conscious Cuisine for Fayetteville and the Ozark Region since 2006. We believe that our business is a powerful tool for change on a local and global level. We put our focus on fresh ingredients, using local and organic products whenever possible, and we practice sustainable business habits daily. For Greenhouse Grille, world peace starts in our kitchen and with our business."
Creative Food Photography: Branding Yourself with Gorgeously Designed Food Photos (Interactive)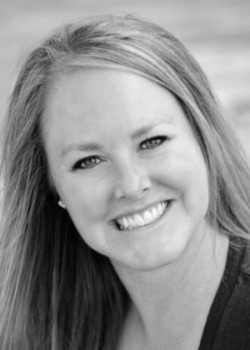 Heather Disarro
Owner, Heather's Dish
Little Rock
@heathersdish
Email
Facebook: Heather's Dish
Faces of Beauty
Bespoke Vid
Heather appears through the sponsorship of Great Day Farms.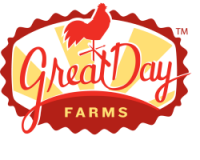 Navigating the world of food blogging can certainly be intimidating at times; you've got the recipes and the writing, but what about the photos? In this workshop you will learn how to creatively utilize food + props to make a visually tasty blog as well. We will focus briefly on camera settings, but the meat of this session will be about learning to see the photo before taking it and knowing how to harness those creative juices to make your food blog really stand out. Bring your camera and be ready to shoot – we're making this interactive and fun!
Heather Disarro is a food-centric lifestyle blogger who is passionate about embracing the beauty that surrounds us with in our everyday lives. She is a Texan living the expat life in central Arkansas with her husband, son and two massive dogs. Heather writes her blog, Heather's Dish, from an office filled with dust, dog fur, toys and plenty of love, grace and music. She specializes in creating delicious and creatively nourishing recipes. Cooking seasonally and with as many local ingredients as possible is an important component to Heather's style of food, and she revels in the opportunity to bring the love of cooking to the world as a way to love others well!
Heather will be assisted by Lyndi Fultz and Amy James.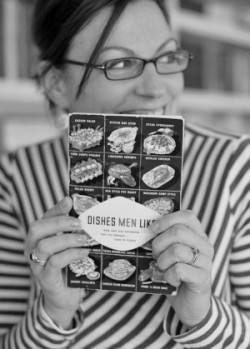 Lyndi Fultz
Owner, NWAFoodie
Bella Vista
@nwafoodie
Facebook: NWAFoodie
Lyndi Fultz started the nwafoodie blog in 2009 as a way to run around and explore the food scene in Northwest Arkansas. She figured that if she had a way to share these backyard discoveries on a broader level then the community would share their discoveries back with her. The plan worked. Lyndi writes about eating and living well. She is passionate about the intoxicating touch points of food such as: ingredients, sources, gadgets, unique restaurant dishes, and the local food scene. You will find that she likes to keep things simple and uncomplicated. Her greatest desire is that reading nwafoodie is like reconnecting with an old friend. Mostly, she just wants us all to explore our own backyards.
Amy James
Owner, Our Everyday Dinners

@everydaydinners
Facebook: Our Everyday Dinners
Fayetteville
Amy is a full-time mom and part-time blogger who writes about real, family friendly recipes. After leaving the corporate world to be at home with her three young children, Amy began reading cookbooks cover to cover, watching the Food Network, and educating herself in all things culinary. Today, she snaps pictures of the dishes she creates and shares them to inspire others to cook healthy and delicious meals
Lyndi and Amy are also serving as hostesses and social media facilitators.
Cobblestone Project: Cultivating a Community Without Need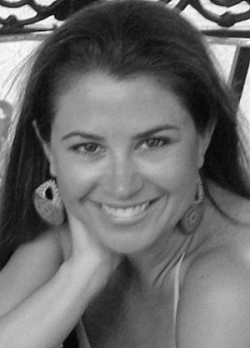 Jennifer Watts
Executive Director, Cobblestone Project
Fayetteville
@csproject & @csprojectfarm
Instagram
: @cobblestoneproject

Jennifer has
over 18 years of experience in non-profit and business development, professional recruitment, retail operations, sales, customer service and communications.
Professionally, she has served as the Director of Corporate Partnerships and Development for Champions for Kids and for United Cerebral Palsy, Director of Recruitment for Goddard Recruiting Systems and Medicus Resource Group and as Director of Operations for Romance Diamond Company.
Jennifer has always felt it her commitment to be involved in her community.
She is a former chair and volunteer for the American Heart Association's Paint the Town Red Event and is a sustaining member of the Junior League of Northwest Arkansas.
She is a member of the U of A Alumni Association and is a former member of the Alumni Advisory Board

for

Chi Omega.
She and her husband Shawn, Fayetteville native
have

two children, John Tyler and Julia.
They are
members of Central United Methodist Church in Fayetteville.

Cobblestone Farm is a local naturally grown 10 acre farm in Fayetteville dedicated to cultivating a community without

need

. Cobblestone Project works to restore dignity to our neighbors who may be living below the poverty line or in a homeless situation. Hunger relief is at the top of the list

for

all of CSP initiatives. Cobblestone Farm serves as the income-producing initiative for CSP. As much as 10

,

ooo pounds
of fresh produce

has been distributed

throughout Northwest Arkansas to soup

kitches

, food banks and shelter this year
in the hunger relief effort. In order to achieve the goal of tripling this amount,
CSP
relies on the private subscription sales of
Farm to Home Harvest Shares
and
Corporate Row Sponsorships
.

In addition to hunger relief, Cobblestone offers free monthly laundry services at four locations of

Laundry Love Project

,
provides hygiene products through 3 Bags in 2 Days, offers a creative outlet through Art in the Park,
social change from the next generation through 30 Days 4 Change,
salon services through Shear Kindness,
life essentials through Our Step and memorable moments with Help Portrait.
The first annual Homegrown Harvest Party will take place on September 12th at the Farm with proceeds used to support CSP initiatives. Food served at the party will come directly from the farm, so it literally will be a "Farm to Table" event. Cobblestone is pleased to offer two tickets to a lucky Foodie Friday attendee.
Ozark Beer Company of Rogers and The Farmer's Table Café of Fayetteville, both Cobblestone partners and supporters, will be providing Foodie Friday attendees samples of the foods to be served at Harvest Party.
Foodie Friday Hostesses and Social Media Facilitators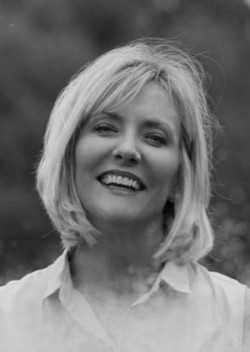 Talya Tate Boerner
Owner, Grace Grits and Gardening
@gracegrits
Facebook: Grace Grits Gardening
Dallas, Fayetteville
As the daughter of an Arkansas cotton farmer, Talya grew up making mud pies and does her best thinking wearing gardening gloves. Although she has lived in Dallas since college, she has a continued passion for the Mississippi Delta and returns home to the family farm often. Talya freelances for Front Porch, Bourbon and Boots, East Dallas Advocate and Only in Arkansas. She is working on several writing projects including her first novel. Follow her heartfelt stories about food, farm, garden and life at Grace Grits and Gardening.
Kellee Mayfield
Owner, Delta Moxie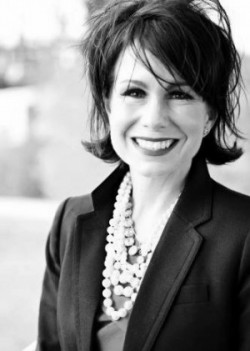 @deltamoxie
Facebook: Delta Moxie
Instagram: @deltamoxie
Tumblr: Delta Moxie
Google +: Delta Moxie
In 2007, Kellee Mayfield and her family moved to Lake Village. Kellee was quickly given the nicknamed "Kelly Jo" and the name stuck. An Oklahoma native, Kellee writes about living in very southeast Arkansas and the Mississippi Delta which has been penned the most Southern place on earth. She also shares her art as well as the art of resourcefulness as being the key to really small town living. Kellee is a mother, wife and a sales representative for the world's largest medical device company. And she has a southern drawl and many strands of pearls. Catch up with Kellee Jo at Delta Moxie.