An introduction.
Oh, where to begin? There are so many beginnings to consider for each of us, from the moment we first draw breath to the moment we start school, the first day of a relationship or a marriage or a friendship, the first moment of your child's life. There are the starts of careers, of projects and goals and of course the first step for every journey.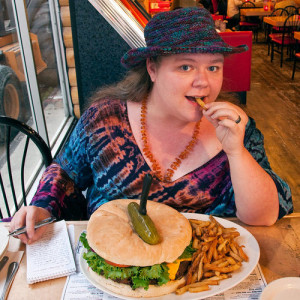 When it comes to blogging, my start came in 2007. I was ending my twelve year stint as a television producer, a career that required me to write content for a two hour newscast in a four hour timespan in the wee hours each weekday. I wasn't quite certain where I'd be headed once my TV days were done, but I knew I didn't want to lose my chops. I wanted to keep writing, and the best way I could figure was with a blog.
That little blog, Tie Dye Travels, opened doors I never thought would swing my way. Originally conceived as a way for me to continue sharing my stories and modeled into a clearinghouse for ready-to-print food and travel articles, it became a calling card where interested editors could take a spin and sum up whether I met their standards. It landed me another blog for a while with the Arkansas Times, and that lead to stints elsewhere, like as a Blogsherpa with Lonely Planet, and the Southern burger correspondent for Serious Eats.
I nearly ended my blog in 2012, though. I got a job where I was in the public eye, and I didn't have time for updating the blog any more. But halfway through the year, I was contacted by an editor who was looking for an expert in Arkansas food to write books for his publisher… and he found me through that same blog.
It took me a couple of years to realize that writing was really what I was supposed to do, and in August of this past year I returned to full-time blogging, writing and traveling. It's a decision I don't regret for an instant.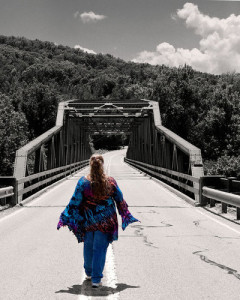 These days, I travel a lot within Arkansas, sometimes with my daughter Hunter, and almost always with my companion photographer, Grav. There are days when I still feel I have no idea what I am doing, but I've learned we all have those days. And then there are days when I'm on the road and realize how amazing it is that I can do this as my career of choice.
I hope I live up to the high standards set by previous bloggers of the month. March will focus on luck, which is kinda funny. I'll share why with you over these next few weeks.
You can, of course, catch my stories at TieDyeTravels.com… or my shorter, sometimes random thoughts on The Sideblog at tiedyetravels.tumblr.com. Or check out my many social media channels:
Facebook
Twitter @tiedyetravels
Urbanspoon
Pinterest
Instagram
Foursquare
Google+
{ 1 comment }