Hey y'all! Alicia Dowell here from Simple Words by A. I have the honor of being the September blogger of the month. It was a complete shock when the email arrived. I had to read it again a couple of times.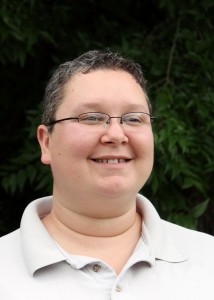 I grew up in southwest Arkansas middle daughter of three. College was at Southern Arkansas University where I met my wonderful Hubby. We married three years after meeting and didn't wait to start our family.
I started blogging almost six years ago as a way to keep in touch with family and a way to write more. I always have had a crazy dream of becoming a published author and thought blogging might help encourage me. This was all while juggling being a new mother and working two jobs. Nothing like trying too much! I never imagined where my little blog or myself would end up. It has been a long journey but so many great memories and friends have been made.
I look forward to serving as September's blogger of the month and look forward to sharing with all of y'all.
Here are my social sites:
{ 10 comments }