Hello everyone! I'm so honored to be asked to be the October blogger of the month. It's another wonderful reminder of how important it is to "gather, grow, and connect" – because great things can come of it!
Who is this Deborah person?
I've been a full-time freelance writer off and on since I first graduated from college, with this last wave lasting for the past 8 years. I started out as a writer/producer of corporate videos, TV and radio commercials, newspaper ads, etc. and worked with or for companies such as Pizza Hut, Taco Bell International, Ryan International Airlines, Koch Industries, and a whole bunch of ad agencies, marketing companies, and video production facilities.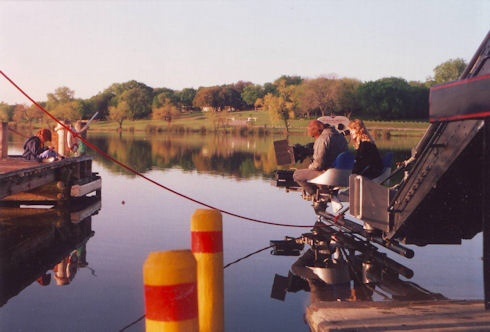 That's me at the camera, hanging over the water while deciding on the perfect cute kid shot
The best part was it allowed me to move wherever I wanted, including Orlando, Florida. Unfortunately, I was there when the bottom fell out economically. Or rather, it basically keeled over and died for a while. Several struggling clients told me they were sorry but couldn't pay my invoices and I was suddenly out several thousands of dollars. And starting to panic.
But you know that old saying about how when 1 door closes, another opens? Thankfully, that's what happened. Orlando is a HUGE market for conferences of all types. (I guess everyone likes the idea of getting away to a place where they can bring along the whole family!)
Medical + Travel = Great Combination
In 2008, when I was approached about covering a medical conference in town that had already started, I said yes without completely understanding that it meant I'd be interviewing doctors and writing about newly presented research with a short 1-2 day turnaround. Yikes! I'm super grateful that the editor was very forgiving of my very amateurish efforts. But a strange thing happened – I really, really liked writing about medical topics and started learning everything I could.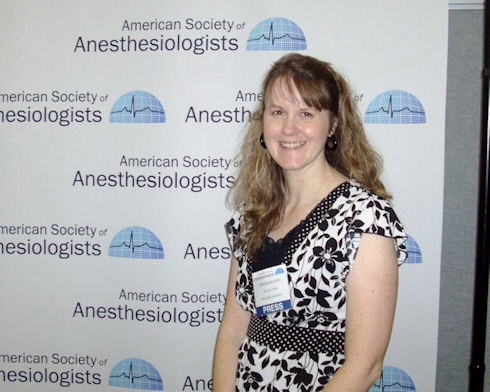 That eventually led to a full-time contract (but still technically freelancing!) writing job in 2010 with an online news company's psychiatry and mental health department, where I still am today.
Around the time I was reinventing myself as a medical writer, I began writing published travel stories. Hey, I was in Orlando so there was always something interesting to write about! Not surprisingly, writing about medical research and writing about a brand new roller coaster seemed to take different parts of the brain. It was fun giving each side of the mind a rest. And I fell in love with my new, dual career.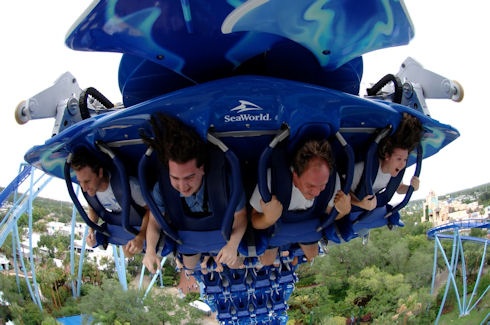 I'm on the right, screaming my head off!
Unfortunately, as I wrote before for this site, I left Orlando in a cloud of sadness after an important person to me suddenly passed away 4 years ago. [ http://arkansaswomenbloggers.com/reclaiming-beloved-city/ ] But it was Arkansas that welcomed me in a warm, comforting embrace. I'll admit that as much as I appreciated my new state, I was very sad for quite a while and went back to just writing medical stories… That is, until the beauty of Arkansas started poking at me and re-awakened my love of travel, and exploring, and adventure. And boy, does this state have a lot to offer!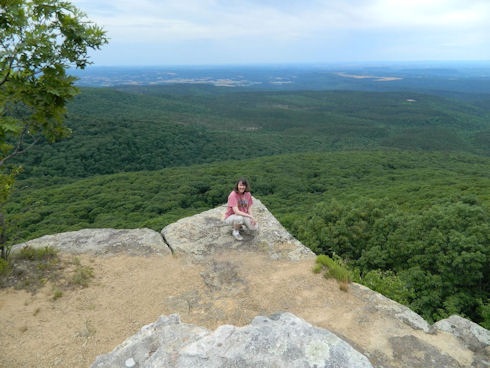 Enjoying the views on Mount Magazine
I suddenly wanted to write about all of its hidden spots and fantastic locations, the great food (Bacon Bowl!!) and its thriving music scene. And I wanted to finally start writing about the wonderful countries I was being sent to when covering medical conferences. And so, the Travel Browsing With Deb blog was born.

[ ]
Huge credit goes to the Arkansas Women Bloggers. I created my blog last year, right before AWBU. That conference was instrumental in helping me decide what direction I'd like to take the blog and that it didn't have to just be a portfolio of sample stories, but rather an interactive space that could even make some money. Wowza!
The bottom line? Never say no to a unique opportunity, realize that sometimes something bad happens right before wonderful occurs, and keep digging until you find yourself doing what you love. Oh, and AWB rocks!
I look forward to hanging out with everyone this month. And can't wait to connect! Here are my social sites. (I promise to add Facebook business and Instagram sites soon) -
https://twitter.com/DeborahBrauser
www.linkedin.com/in/deborahbrauser/
www.DeborahBrauser.com
{ 1 comment }