By Miss July 2014, Dorothy Johnson
Remember When
I grew up in a great neighborhood in a time when we enjoyed a freedom that today's kids will never experience. Occasionally, the flicker of lightning bugs, clatter of cicadas or unmistakable smell of honeysuckle transports me back to those early years. It happened recently, inspiring me to try to capture such a day in verse.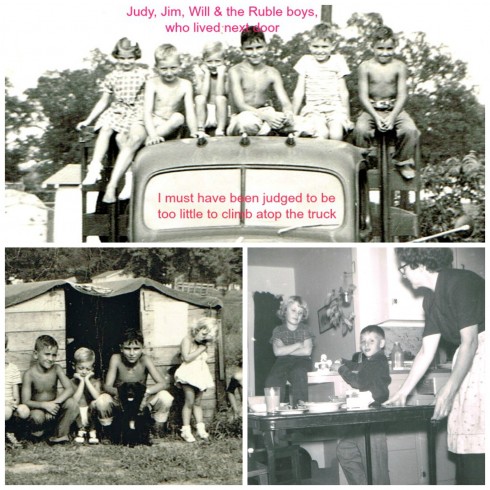 Summertime Moments
Shifting shadows and a cicada chorus stir
Up recollections of early years before
Mom worked and being out of school
Meant sleeping late and
Eating buttered toast at the end of the kitchen, then
Rocketing outside barefoot to play
'Til Noon when we'd straggle back
In for bacon and tomato sandwiches on white bread, slathered with
Miracle Whip, not mayonnaise, because Daddy liked it better.
Even now I can taste that juicy-tangy-savory staple.
Mostly we ran in a pack, that is, until the
Ornery boys sped off on their bikes, leaving Judy and
Me to hunt for 4-leaf clovers, or play jacks—all the while, steeping in
Envy of their freedom because they were bigger, but
Not too big to later play Mama, May I? and Swing the Statue until
Twilight when we chased fireflies across the lawn.
Such are the thoughts that drift in on honeysuckle breezes.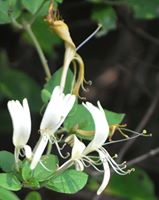 Courtesy of Debbie Hoofman
This is my last post as Miss July. Being featured in this spot has been the highlight of my summer. I'm grateful to everyone who took the time to read my posts. I also want to say thank you to the women who connect us with one another and new writing opportunities. Thank you for all the time you devote to the Arkansas Women Bloggers' website and for the way you continually coach and encourage us. You Are Awesome!
I'm looking forward to seeing everyone at the AWB University in September!
This is the day that the Lord has made; let us rejoice and be glad in it. Psalm 118:24
{ 9 comments }